Courses
Open Water Diver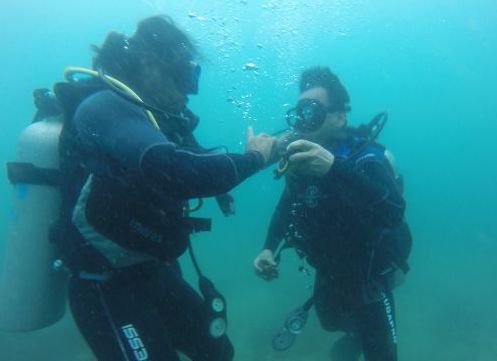 If you've always wanted to learn to dive and discover the amazing underwater world, this is the first step.
Who can take this course?
The only requirement to make your Open Water Diver Course (OWD) you must be older than 12 years. You need to have adequate swimming skills and need to be in good physical health. No prior experience with scuba diving is required.
What will you learn during your OWD course?
This course provides the knowledge and skills necessary to become a certified PADI diver. It is divided into 3 phases:
Knowledge development: you can take your PADI online course or in a classroom to understand the basic principles of scuba diving
Confined Water Dives to learn basic scuba skills
Open water dives to use your skills (4 sessions)
What scuba gear will you use?
During your diving session you will use the basic scuba gear: wetsuit, fins, mask, diving console, tank, BCD, weight belt.
*The course includes academic material and lessons, complete diving equipment, pool practice session and four open water sessions.