Courses
Discover Scuba Diving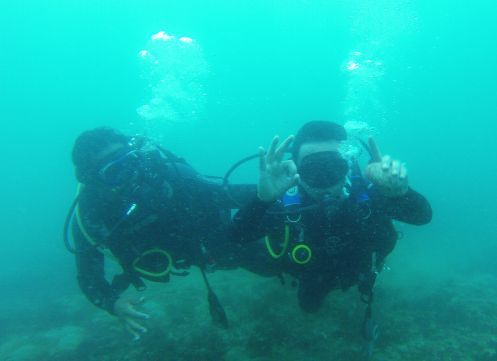 Our Discovery program is designed for those who have not had previous diving experience and want to practice this activity without getting a diving certification. With this program you will be able to discover the underwater world and have amazing encounters with sea creatures.
Who can take this course?
The only requirement to make your Discover Scuba Diving you must be older than 12 years.
What skills will you learn during your Discover Scuba Diving?
You will learn get the skills and basic guidelines to dive under the direct supervision of a PADI instructor.
Find out what is like to breathe undewater.
Learn basic skills and safety rules for your scuba divings.
What scuba gear will you use?
During your diving session you will use the basic scuba gear: wetsuit, fins, mask, diving console, tank, BCD, weight belt.