Courses
Advanced Open Water Diver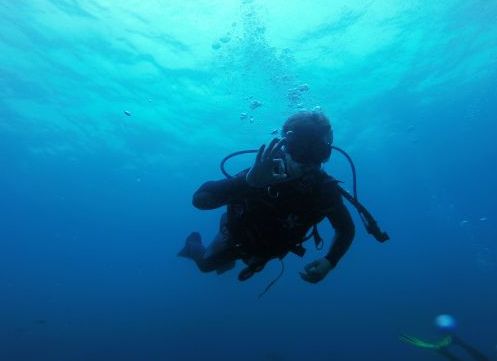 This is a practical course that will help you increase your confidence and develop new diving skills so you can feel more comfortable in the water.
Who can take this course?
Before taking this course, you must have your Open Water Diver (OWD) license. For those kids who have the Junior Open Water Diver license can take this course, but they can only make certain types of diving.
What skills will you learn during this course?
During this course you will improve our skills as a diver. It consists of 5 types of diving: underwater navigation, deep diving, fish identification, wreck diving or night diving.
*You can decide 3 of these 5 types of diving for making your course.